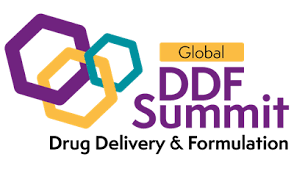 DelSiTech will be present at the annual Drug Delivery & Formulation Summit, held in Berlin from 31st May to June 2nd.
The event is one of the premier resources in all things drug delivery, from devices to formulation technologies such as Silica Matrix and many new innovations being showcased also.
Dr. Frederic Dargelas, Director Head of Business Development and Alliance Management will also be presenting at the event on "Small Molecules to Large Biological Entities: Biodegradable DelSiTech Silica Matrix Technology for Controlled and Long-Acting Release for Ophthalmic and Sub-Cutaneous Administration", to be held at 12:25-12:55pm CET on June 2nd.
If you would be interested in meeting with us at DDF 2023, don't hesitate to reach out to us here.
Looking forward to meeting with you!